grind (verb) past tense: ground

LISTEN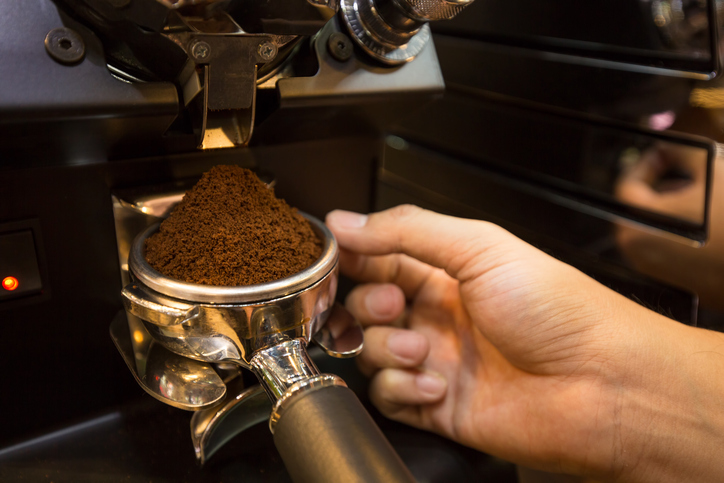 Grind means 'to reduce to small particles by pounding or crushing.'
The butcher will

grind

beef for you if you ask.
Each time she makes an espresso, the barista

grinds

coffee beans.
Grind also means 'to sharpen or make smooth by friction.'
The hardware store

grinds

knives.
The optician

ground

the new lenses for her glasses.
Common uses
the daily grind: routine. Example: "Wake up, go to work, come home, go to sleep; I'm stuck in the daily grind."
grind out: to produce in a mechanical way. Example: "The mystery writer grinds out a new book twice a year."
Did you know?
Did you know that you can grind on a skateboard? Watch this video to learn how.
In pop culture
Do you want to learn a new dance move? Then watch this video to learn how to grind.
There are other meanings of grind.
Word of the Day is released Monday through Friday.