ring (noun, verb) past tense: rang

LISTEN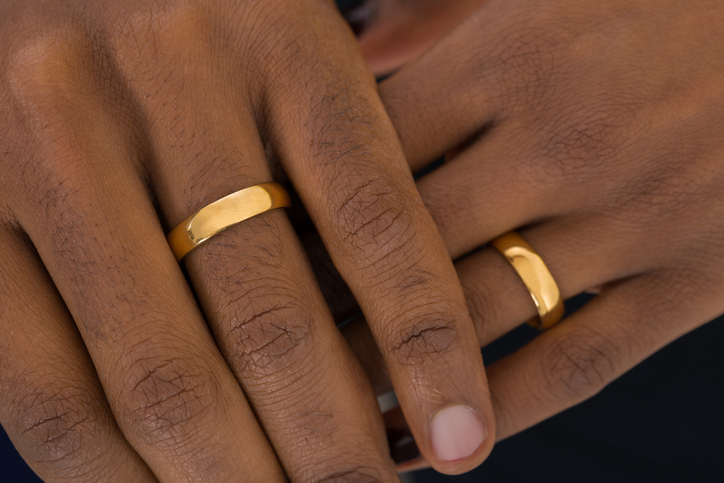 A ring is a circular band, usually of gold or another metal, worn on the finger.
Marie's engagement

ring

had an emerald and two small diamonds.
George wore the class

ring

that he got when he graduated from the university.
A ring can be something shaped like a ring.
The children held hands and danced in a

ring

.
The cigar smoker blew smoke

rings

.
Ring also means 'to make a loud echoing sound as that of a bell.'
Someone is

ringing

the doorbell. Would you please answer it?
The church bells

ring

before Sunday mass.
Common uses
give someone a ring: to call someone on the telephone. Example: "I don't know if we can come to your party, but I'll give you a ring as soon as I know."
Did you know?
A boxing ring is the space where a boxing (fighting with padded gloves) match takes place. Modern boxing rings are square, but we still call them rings because in the past, people fought inside a circle drawn on the ground.
In pop culture
Listen to Johnny Cash sing "Ring of Fire." This song compares love to a ring of fire. Do you think that is a good comparison?
There are other meanings of ring.
Word of the Day is released Monday through Friday.