dizzy (adjective)

LISTEN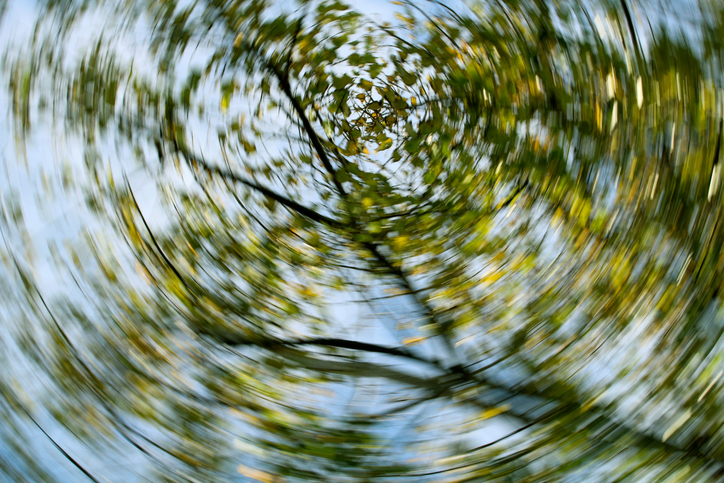 Dizzy means 'having the feeling that things are going round and round.'
The little girl twirled around until she was

dizzy

.
Barb feels

dizzy

at high elevations.
The roller coaster made us

dizzy

.
Dizzy also means 'confused.'
After studying for the test all night I felt

dizzy

with all those facts in my head.
Howard gets

dizzy

whenever he sees his girlfriend.
Common uses
dizzy heights: high level of success. Example: "The new play reached dizzy heights; it's sold out for months."
In pop culture
Jazz trumpeter and bandleader Dizzy Gillespie got his nickname for his amusing tricks on stage. In this video, he leads his band and the audience in his jazz piece, "Salt Peanuts."
There are other meanings of dizzy.
Word of the Day is released Monday through Friday.