broth (noun)

LISTEN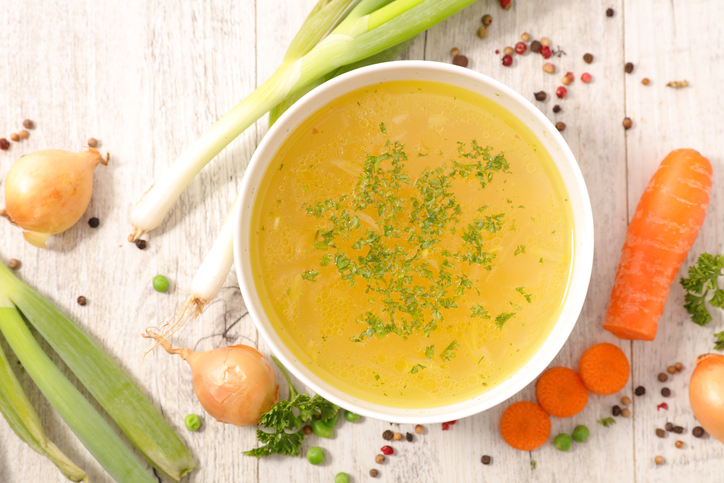 Broth is a thin soup in which meat, fish or vegetables have been cooked in water.
Ryan's mom gave him chicken

broth

with vegetables whenever he was sick.
For the best results, cook your vegetable

broth

overnight, and then throw away the vegetables.
Rice cooked in

broth

has great flavor.
Did you know?
Do you know the difference between broth and stock? Broth is made primarily of meat, and stock is made primarily of bones. Stock is richer and has more protein. Stock also benefits your hair, nails and bones. You may also hear about bone broth, which is another name for stock.
In pop culture
Watch this video to learn how to make a very rich chicken stock. It's tasty by itself, or a good base for any soup or stew.
There are other meanings of broth.
Word of the Day is released Monday through Friday.