grape (noun)

LISTEN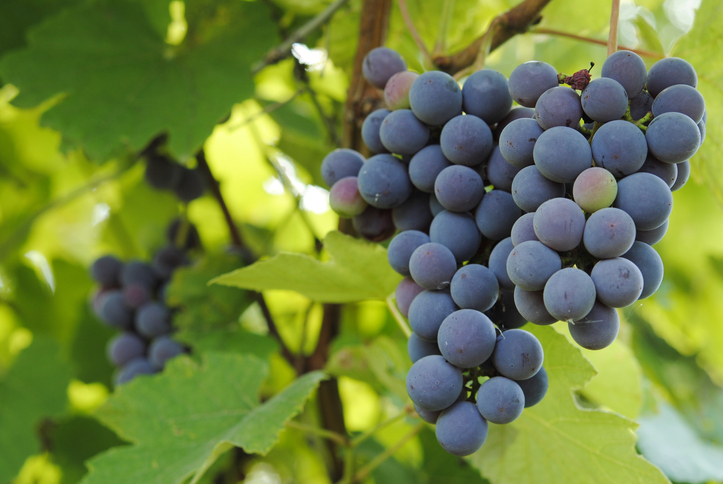 A grape is a smooth-skinned green or purple fruit that grows on vines.
Most wine is made of grapes.
Dried grapes are called raisins.
Sheila likes to freeze grapes and eat them slowly.
Common uses
Grapes of wrath is an expression from the Bible and "The Battle Hymn of the Republic," a patriotic song American children learn in school. It's also the title of a famous book by John Steinbeck. It means 'anger that may result in violence.'
Did you know?
When someone pretends to dislike something that they cannot have, we call it sour grapes. The expression is based on the Aesop's fable, "The Fox and the Grapes." Watch it here:
In pop culture
Watch the villagers crush grapes for wine in this scene from the movie A Walk in the Clouds.
There are other meanings of grape.
Word of the Day is released Monday through Friday.