neighbor (noun)

LISTEN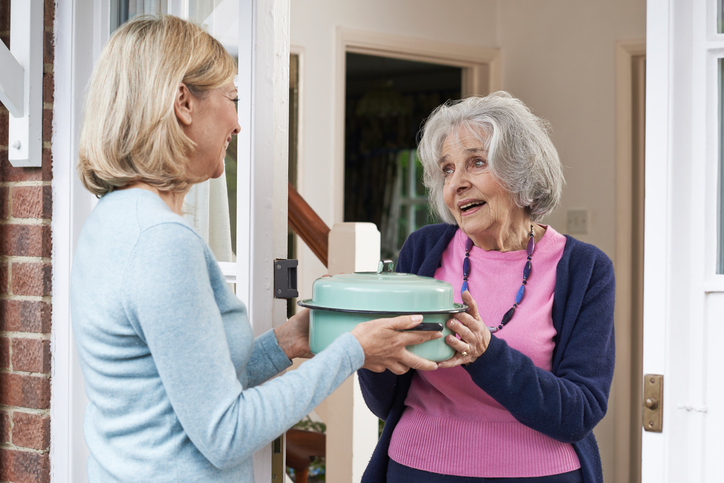 A neighbor is a person who lives near another.
Freda's

neighbor

brings in her mail when she is on vacation.
Mary Beth sits on her front porch and greets her

neighbors

.
Common uses
The Golden Rule, "Love your neighbors as you love yourself," refers to all people–not just those who live near you.
Did you know?
Spelling of English words is sometimes different in the US and UK. The US spelling for today's word is neighbor; the UK spelling is neighbour.
Related words
neighborhood: the area around a certain place. Example: "The neighborhood where we live is near the beach."
In pop culture
Won't You Be My Neighbor, is a movie about Mister Rogers' Neighborhood, a popular children's TV show that aired from 1968 until 2001.
There are other meanings of neighbor.
Word of the Day is released Monday through Friday.