oath (noun)

LISTEN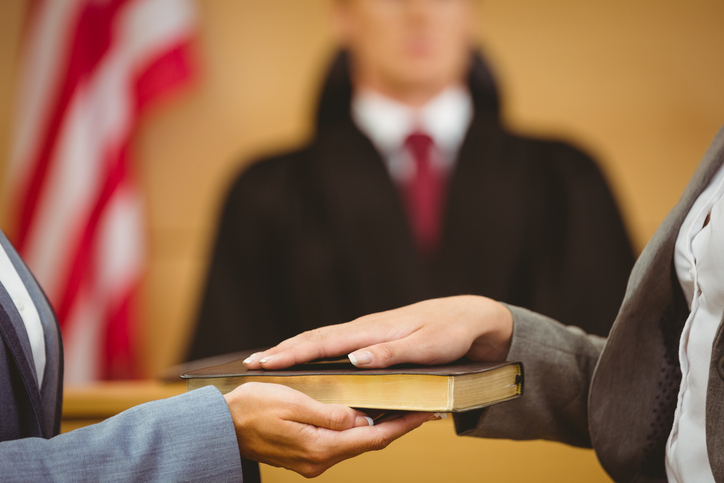 An oath is a solemn declaration to God or a person to tell the truth or keep a promise.
The President of the United States takes an

oath

to preserve, protect and defend the US Constitution.
The witness recited the

oath

before her testimony.
Whitney gave her

oath

that she would keep the secret.
An oath is also a swearword or curse word.
Roberta shouted a mild

oath

when she fell.
Common uses
under oath: by the obligations of an oath. Example: "It is a crime to lie when you are under oath."
In pop culture
It is a movie, based on a Stephen King novel about a group of teenagers who are terrorized by a monster. In this scene, the teenagers take a blood oath. One says, "Swear if It ever comes back, we'll come back, too." Watch the clip:
There are other meanings of oath.
Word of the Day is released Monday through Friday.